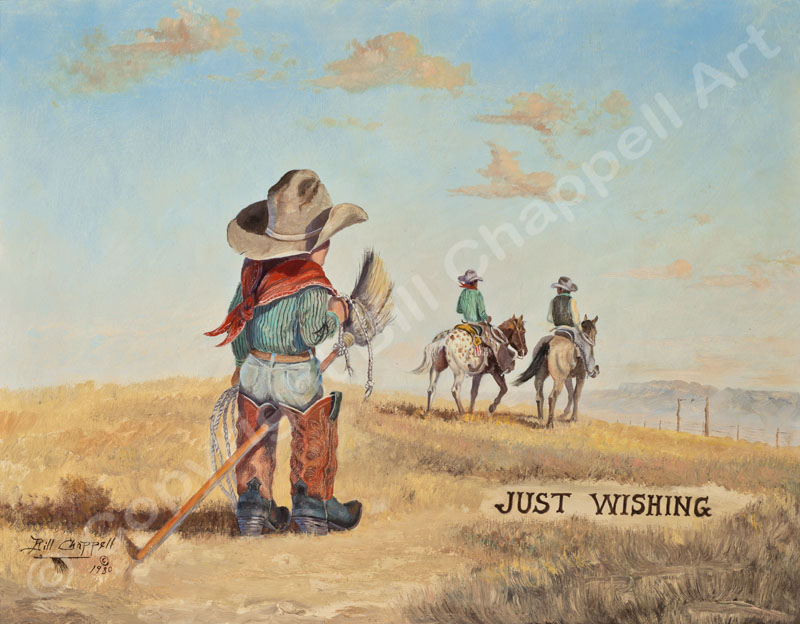 Name:
Just Wishing #1

Description:

This card is #1 in the "Just Wishing" series of cards, which show this young man growing up.

Even if they started riding at a young age, every kid who grew up on a ranch experienced watching while the older cowboys rode off. You play and use your imagination of THE day when you can go with them.

This painting began a long series of Christmas cards for the South Texas Children's Home in Beeville, TX.

There are full-sized prints available in our Giclee Print section and coffee mugs and coasters in our Gift section.